2010 & 2014 Olympian - United States
@AshleySkis - TWITTER / ACaldwell2014 - Instagram
STATUS: 10th Place - SOCHI 2014
TWO-TIME OLYMPIAN. FIS WORLD CHAMPION. FIS WORLD CUP OVERALL CHAMPION. US NATIONAL CHAMPION. COLLEGE GRADUATE.
To say that Ashley has been an overachiever in her youth, really diminishes what she has accomplished to date not only as an athlete, but as an individual.
Ashley is an extremely unique young lady that has the competitive fire of a champion and the intellectual skill to be compared with any MBA student.
While this may be a lofty thing to say, looking back at where she came from as a television viewer of the 2006 Winter Olympic Games in Torino telling her parents as she was watching the Freestyle Aerials competition that she could do what those athletes were doing and then actually do it just a few years thereafter at the highest level in the world is amazing. She was inspired by American Jeret "Speedy" Petersen whose signature move of 3 flips and 5 twists called the "Hurricane" stroked her internal fire that she could do it to.
Ashley's family had always had the slopes in her life as she grew up as a recreational skier in the Washington DC region who took local trips to the mountains of Virginia and Pennsylvania on vacations. It was her 11 years of gymnastics experience though that brought the thought to her head that she could spin, twist and turn with those she was watching at the Olympic Games.
At her behest, she asked her parents to find out what it would take to get involved with Freestyle Aerial skiing and her parents found out online that the US Ski Team was looking for new athletes a few times a year at developmental camps. Ashley soon headed off to Lake Placid, NY for a tryout camp and impressed the training staff coaches and earned a place to continue under Russian Dmitiriy Kavunov who was the developmental coach for the US Freestyle Team.
Within two years, Ashley's meteoric rise led her to a spot on the US National Team at the age of 16 and after qualifying with strong performances the first half of the 2009-10 season, she earned a spot on the US Olympic Team to compete at the 2010 Winter Olympic Games.
At the 2010 Olympics, Ashley finished in 10th place and rode that wave of confidence knowing that she belonged towards her second season (first full year on tour 2010-11) and was the most consistent American winning her first FIS World Cup event and additionally picking up a Silver medal as well. At her first World Championship, she just missed the podium finishing 4th. In all, a great start to a promising career is where Ashley is right now.
But this is not the entire story for her. We have only spoken about her on mountain performance and not that of her education. Most 17 year olds are getting ready for high school graduation. In Ashley's case, since she was already going to online/home school to fit with her training schedule, Ashley completed her GED at the age of 15 so that she could begin her college education.
At the cusp of the 2011-12 season at a NOR-AM event in Park City, UT, Ashley tore her ACL and the injury knocked her out for the entire 2011-12 FIS World Cup season. As luck would have it Ashley, was asked to prepare for this same event in 2012-13 and in a practice run for the NOR-AM, she tore her other ACL knocking her out for the year. Because of her injuries, a minor silver lining for Ashley was that she would graduate at Empire State University (SUNY) with a degree in Business in December '13 just 50 days prior to the 2014 Olympic Games in Sochi.
Ashley has been doing her rehab at the US Ski & Snowboard Association Center for Excellence in Park City, UT.
In Ashley's first competition since winning a Silver medal in over two years ago in Belarus, she returned winning a Silver medal in the first World Cup of the season. It brought Ashley halfway to Olympic selection, as she earned one of the two required podiums in the qualification period (which equates to 2 podium in 5 events). At the event Ashley was the only foreign Top 5 finisher as well in the Women's competition. Her final jump in the competition was a Full, Double Full.
Ashley was named to the US Olympic Team January 21, 2014.
The Winter Olympics had both highs and lows for Ashley. In the preliminary round, she scored the highest trick of the entire competition. In the round of 12, Ashley had the last run of all of the competitors and crashed on her landing, thus ending her dreams of a Gold medal in 2014. It was a crushing loss after the promise of what the morning session began with.
Because of the schedule, she had an opportunity to help make amends for this and that was to capture her first US National Championship in Deer Valley (Park City), Utah a few weeks later. While it didn't soothe her competitive drive, it did allow her to end the season on a high.
Ashley graduated with honors from SUNY (State University of New York) in the Spring of 2014 with a degree in Business and earned the chancellor's award for academics as well.
Ashley plans for the future include to go on towards PyeongChang and capture that elusive Olympic medal. Knowing the drive, determination and will of this young lady, she can achieve what she puts her mind into.
Ashley has been granted permission by the Washington Redskins to have their logos on her skis and her helmet, since she grew up minutes away from Redskins Park in Ashburn, VA. She has been a past Athlete Ambassador for Columbia Sportswear and today she is a blogger for TeamUSA.org.
For the run up to the 2014 Winter Olympic Games, Ashley was a part of the 2014 Topps US Olympic Hopefuls set, a part of the Upper Deck trading card set and wears Oakley products. She will also be a part of Upper Deck's 25th anniversary edition of trading cards with a signature series.
Following the 2014 Winter Game, Ashley has continually improved her standing on the World Cup circuit finishing 2nd overall in 2014-15, winning the World Cup Championship in 2015-16 and in 2016-17 she won her first FIS Freestyle World Championship landing in her final jump the hardest trick that had never been landed by a female before "The Daddy" a Full, Double Full Full. This trick is landed routinely by men but had only been attempted 2 previous times in competition, once by an Australian at the 2014 Sochi Games and earlier in the 2016-17 campaign by Ashley at the U.S. Women's national championship in Lake Placid where she had the revolutions in the air but did not stick the landing.
At this point of her career, Ashley is attempting harder tricks than all of the rest of her competitors and her mindset is go big or go home.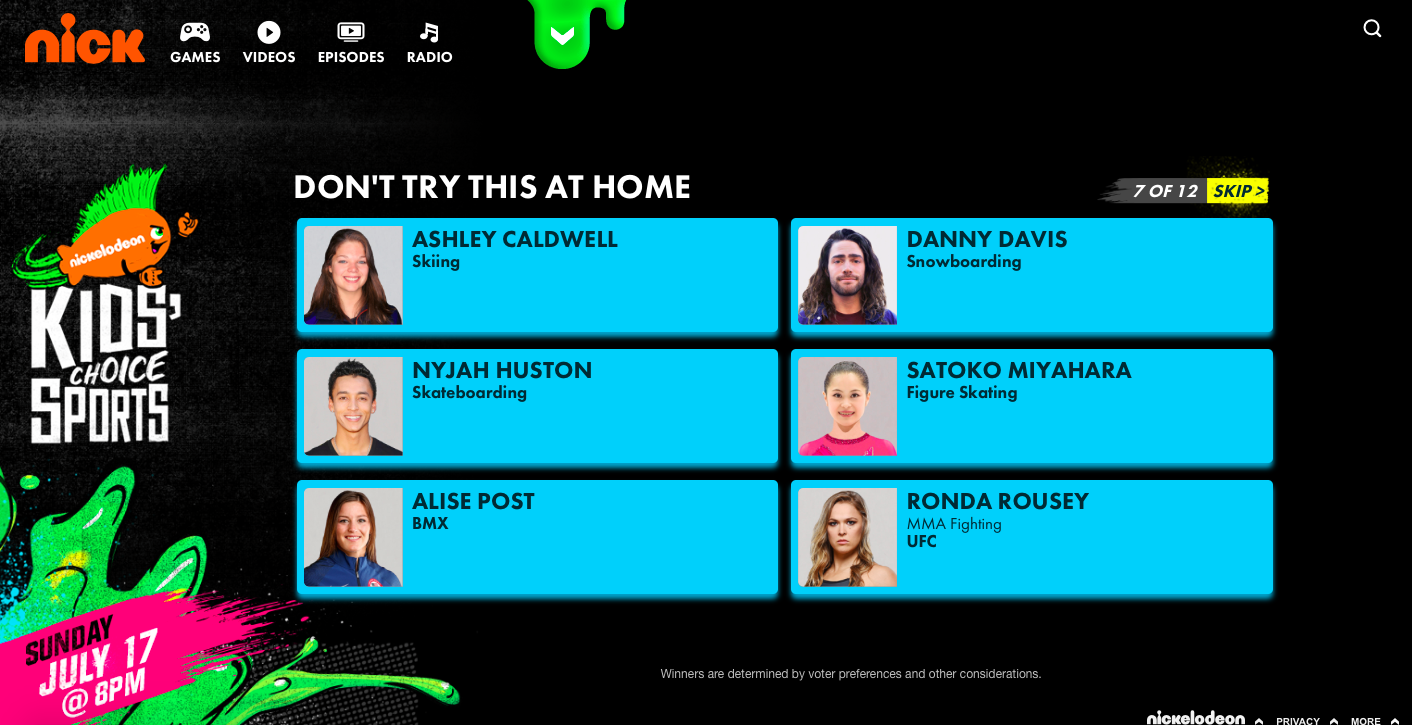 Photos in the gallery are the property of the rights holders including US Ski Team, Getty Images, Yahoo Sports, Bleacher Report, Topps, USA Today Sports Images, Associated Press.
Career Highlights:
2015-16 FIS Overall World Cup Champion
2014-15 FIS Overall World Cup Season (Silver)
2015 US National Champion (Heavenly)
2015 World Cup Winner (Belarus)
2015 World Championship - 4th place (Austria)
2015 World Cup Winner/Visa International (Deer Valley)
2014 US National Champion (Deer Valley)
2014 Olympian - highest score of the competition
2010 Olympian - Youngest US competitor at the 2010 Olympic Games
2014 World Cup Medalist - Beida Lake, China (Silver)
2013-14 FIS World Ranking - 11th / US Ranking - 1st
2011 World Cup Winner - Lake Placid (Gold)
2011 World Cup Medalist - Minsk, Belarus (Silver)
2011 World Championship - Park City (4th place)
2011 US Freestyle National Championship - (Silver)
2010 US Freestyle National Championship - (Silver)
2010-11 FIS World Ranking - 3rd / US Ranking - 1st
2010 FIS World Cup Freestyle Rookie of the Year